Welcome to our Damping Pad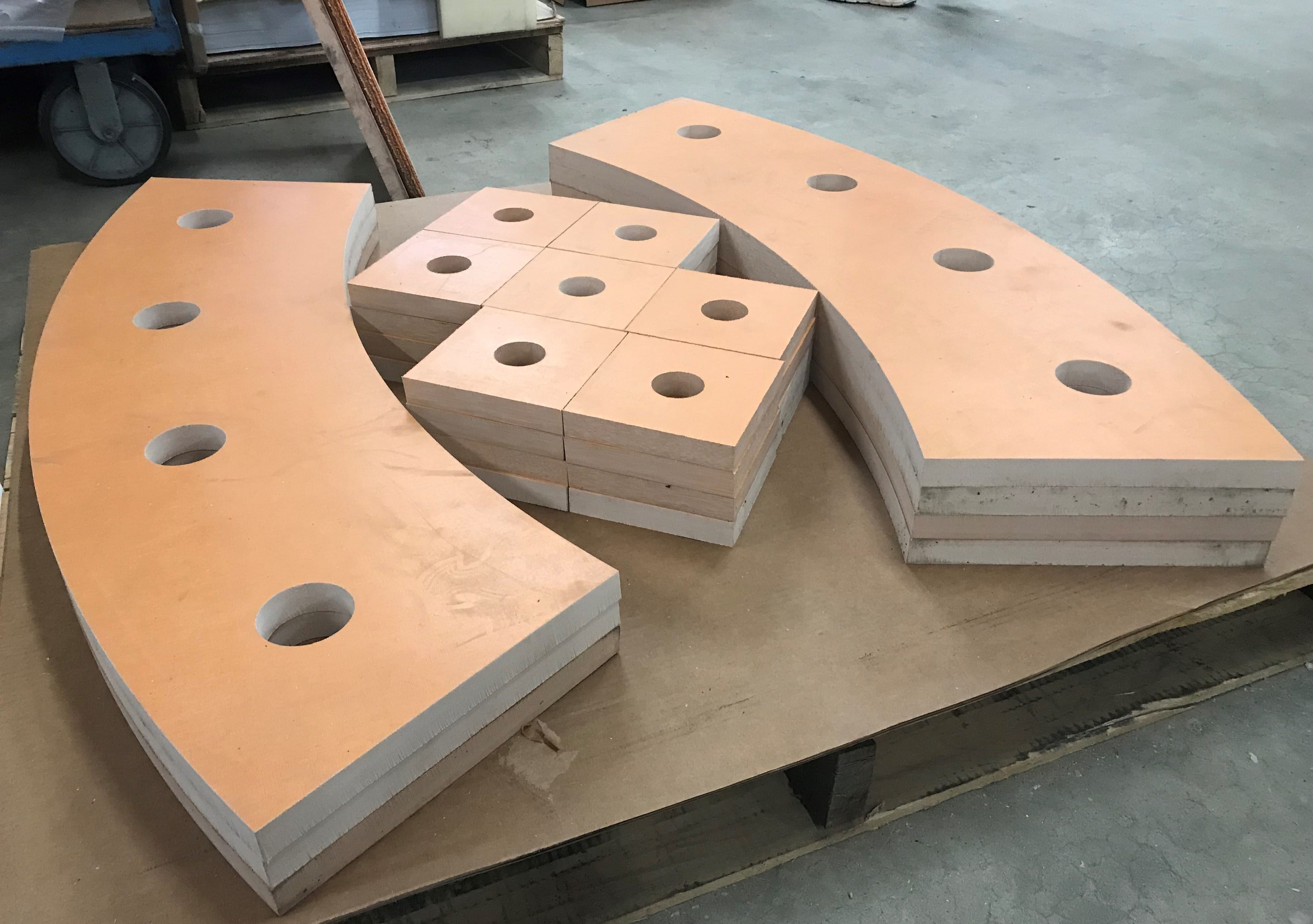 When a vortex shedding problem exists on a stack, sometimes the most economical option is a damping pad.
A damping pad is a preformed laminated fabric pad of a manufactured material composed of layers of tightly twisted, closely woven lightweight material. Each layer is made up of an elastomeric compound containing a mode and mildew inhibiting agent. A pad is installed under the baseplate of the stack, and a washer of the same damping material is installed on each bolt. The combination of the pad and washers introduces some damping into the support of the system.
How much Damping increase can I expect?
Meca has performed testing and developed a method to estimate the damping provided on a given stack. If you send us your MecaStack input file, then we will take the file and perform an estimate and return the file to you with the estimated damping values for each mode. That's one advantage of a damping pad, it provides damping for all modes of vibration, whereas a Tuned Mass Damper is typically only designed and contributes to a single mode of vibration.
A conservative estimate is that the damping pad may only increase the damping on the stack by 0.001 to 0.002, but in some cases it is significantly higher. Many times this modest increase is all that is required to suppress a vibration problem
Disadvantages to using a Damping Pad:
A damping pad can only withstand temperatures up to 200 °F [93 °C], and so if the temperature is expected to be higher then a pad should not be used.
Difficult to retrofit existing stacks with a damping pad
Slight increase in lateral deflection due to added flexibility
Requires extra projection of anchor bolts
If the pad ever needed to be replaced it would be difficult because entire stack would most likely need to be lifted
How is a Pad Supplied?
Here is another photo of a typical stack damping pad from a past job. The pad under the baseplate is supplied in equal segments that comprise the entire ring. The washers are supplied to be the same dimensions as the steel plate washers on the project.
Email us at [email protected] so we can help determine if a damping pad will work for you and supply you with one.